Your Local Karastan Carpet Dealer
In 1928, Karastan introduced one of the first machine-made rugs that looked, felt, and functioned like it was handmade. Since then, Karastan has been a popular name in the carpet and rug industry. We offer a great selection of carpets and rugs that combine premium style with performance.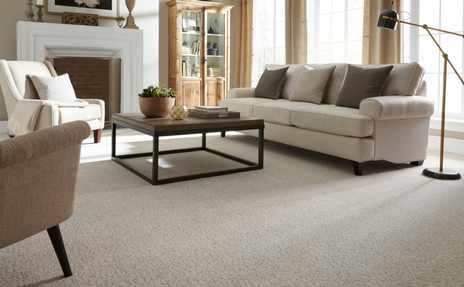 Why Choose Karastan
Karastan carpets are made to be extremely durable and can handle everything from heavy foot traffic to accidental stains. They are also made to be stylish, so you can choose a carpet that is well suited for your lifestyle and also suits your home décor.
Karastan carpets features strong backings and ultra-durable fibers, so they can withstand a lot of activity and foot traffic. So, even after years of use, Karastan carpets will still look as good as new.
Virtually all Karastan carpets offer long-lasting and reliable stain resistance. Karastan wool carpets, for example, will naturally resist dirt and other particles. Karastan also offers SmartStrand carpets. SmartStrand is a perfect choice for homes with children and pets.
Karastan offers a seemingly endless number of designs and patterns, each of which can add luxury and value to your home setting. Be sure to visit one of our showrooms to check out Karastan's styles first-hand!
Be sure to visit us at Akel's Carpet One Floor & Home in Sherwood, Conway, Bryant, or Little Rock, AR to take advantage of our selection of Karastan carpets!