Erica Akel
Anyone who has had a chance to work with Erica knows how dedicated she is to helping her customers have the very best shopping experience. Her flooring knowledge and customer service shows from start to finish. She previously lived and worked in Atlanta as an Account Manager at an international digital advertising technology company. In her spare time, Erica likes to stay active and enjoys fitness. She also loves spending time with her family and friends, live music and art. You could say she is a spontaneous person as she once booked a trip to Vietnam the day before and went backpacking for 10 days.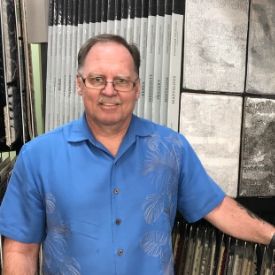 Bill Perkins (Little Rock)
Bill Perkins started his career as an installer's apprentice. For over thirty-six years, he installed all types of flooring, before moving into customer service eleven years ago. He is a Five Diamond Certified Floor & Home Consultant and a Certified Flooring Designer. Bill manages your project from the very first meeting to the very end when your job is completed. He loves helping make your goals a reality and working side by side with you to help choose from the many options available.
Sam McSpadden (Little Rock)
Sam McSpadden is a graduate of East Carolina University with a passion for customer service. From selecting the perfect products to flawless installation and follow-ups, Sam takes enormous pride in every home transformation. As a professional project manager, he enjoys guiding his clients each step of the way in their journey to the homes of their dreams. Sam joins our team after a rewarding career in the nonprofit sector, where he worked as a fundraiser. When he's not hard at work serving customers, Sam enjoys spending time with his wide, Anna-Lee. The couple are active in their local church, love to travel and read, and enjoy following the ECU Pirates and Arkansas Razorbacks on television.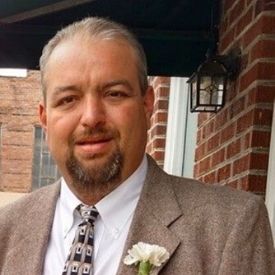 Cody Morris (Sherwood)
Cody Morris is a General Manager at Akels Carpet One. He has twenty-seven years of sales experience, and at one point, he owned his own flooring company. Cody answers phone calls, helps out on the showroom floor, measures projects, finalized paperwork, and oversees the installation. He also ensures that your project is completed in a timely manager. Cody feels that it is an honor to be part of the shopping experience when helping customers, as new flooring can truly better someone's life.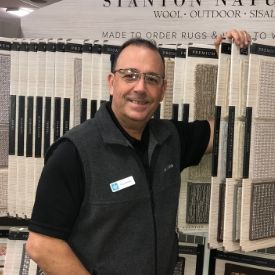 Paul Rhodes (Sherwood)
If you come in to our store and meet Paul, you know you will be leaving with the perfect floor for you. He is a seasoned veteran in this industry as he worked at another floor covering company before joining Akel's in 1995. His expertise and incredible passion for helping customers find their dream floors always shows. Paul likes to say that "Because I love what I do, I have never worked a day in my life". Well we are glad Paul loves what he does because he is extremely good at it! Paul also loves the outdoors and tries to get outside whenever he is not at the store.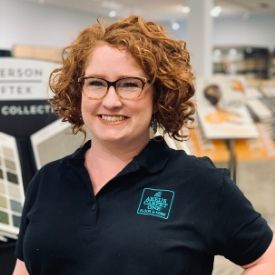 Michelle Taylor (Sherwood)
Michelle graduated from UCA with a Bachelor of Science in Family and Consumer Science. While she earned her degree, she also completed the Interior Design program. Michelle has ten years of experience in the flooring industry and has worked with Akels for two years. She assists in product selection on the showroom floor by providing product knowledge and design opinions. Interior design has been a love of hers since she was very young, and she enjoys helping others visualize the hidden potential in their current space.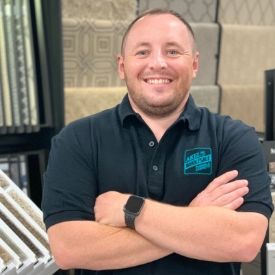 Stephen Gessner (Maumelle)
Stephen started his career in the flooring industry as a helper, spreading glue for a hardwood installer. He learned to set tile and then worked his way up to a residential sales position. After four years, Stephen moved to the commercial division as a project manager, where he worked for three years. Akels allowed Stephen to move back to residential flooring, which is his true passion. He focuses on making the process of upgrading your home stress-free and fun by ensuring that you don't have to worry about the details, and enjoys helping you make your home beautiful.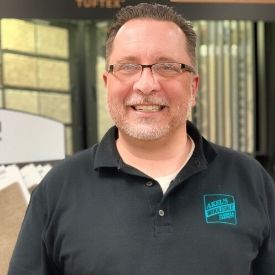 Tod Crites (Maumelle)
Todd has a background in the service industry, including working in restaurants and high-end retail stores. He decided he needed a change, and Akels was happy to give Tod the opportunity to let his creative side take over. To stay up to date on today's trends, Tod studies design shows and magazines, and he enjoys being in this business because it allows him to use his creative talents and share them with others. Along with helping you choose the best flooring for your home, Tod specializes in kitchen and bathroom remodeling and design.